Catherine Austin Fitts - The Real Deal
Catherine Austin Fitts - The Real Deal
This is the Scoop.co.nz hosted home page for Catherine Austin Fitts' Real Deal Column. You can subscribe to the column by email by CLICKING HERE. Recent Real Deal and Mapping The Real Dealcolumns are archived below in chronological order. To Search Austin Fitts' columns use GOOGLE
Catherine Austin Fitts' Mapping the Real Deal: Financial Ecosystems, Part I
At the Financial Permaculture Summit in Hohenwald, Tennessee this September, we will be spending significant time on how to map your financial ecosystems. This means identifying the financial systems, incentives and resources in your place and their ...
More >>
ALSO:
My Media: How Can I Know What Is REALLY Going On?
This is a question that I get asked a lot and one I think about continuously. My understanding of the world around me has been informed by a wealth of access and experience. How do I help other people gain the benefit of such insights as we navigate ...
More >>
Mapping The Real Deal: Tax Time Covert Ops
I just got back from town where I listened to the latest rumors - the local African-American gang is rumored to be planning a gang initiation. Initiates are required, or so it goes, to kill three women and three men at the local big box store.
More >>
The Fed Did Indeed Cause The Housing Bubble
In his article on your opinion page, "The Fed Didn't Cause the Housing Bubble," Alan Greenspan attributes the housing bubble to lower interest rates between 2002 and 2005. That's amazing to me. My company served as lead financial advisor to the Federal Housing Administration between 1994 and 1997. I watched both the Administration and the Federal Reserve aggressively implement the policies that engineered the housing bubble. These are described at my website and in my on-line book,Dillon Read & the Aristocracy of Stock Profits (http://www.dunwalke.com).
More >>
The Data Beast: An Analysis
As the corruption spread throughout our society in the 1990's, I was forced by circumstance to estimate how the operations of systemic physical and financial violence in our society work. How is so much financial fraud engineered? How was it millions of Americans ...
More >>
Brother, Can You Spare A Trillion?
The full page ad in Ruppert Murdoch's Wall Street Journal for its "Future of Finance Initiative" starts off by saying that the financial system has stopped working. I completely disagree. The financial system is working for the first time since Bob Rubin and his colleagues created the "strong dollar policy" complete with gold market manipulation and mortgage bubble.
More >>
States Vs. Feds
There is a war going on but it is not one we are reading about in the news. As tax revenues decline, the federal government can operate with deficits. By law, states and counties must balance their budgets. Given that federal law and regulations create ...
More >>
Rethinking Diversification
For our entire lives most of us have depended on highly centralized systems. Our food comes from a thousand or more miles away. Our savings is shipped into distant financial centers and invested by strangers in enterprises run by strangers. We watch ...
More >>
Financial Coup D'Etat & Your 401(K) - In 1997, I had approximately $500,000 of assets sitting in a 401(k) at T. Rowe Price. The funds represented a portion of the money I saved while working on Wall Street. After I left the Bush Administration, I used these funds, along with the proceeds of the sale of my house, to start a company called the Hamilton Securities Group. More >>
Financial Fraud: The Tip-Off - "Tell me why I'm so lucky!" This was the challenge hurled by the head of Capital Markets of my former Wall Street firm at any trader who booked a profit. My partner, who ran our trading business, had the Head of Accounting sitting outside his office and he tracked the firm's securities operations like a hawk... More >>
The Real Deal: Will Defense Run The "Real" Stimulus Package? - In fiscal 1999, the Department of Defense was "missing" $2.3 trillion dollars. To put that amount of money in perspective, it is approximately 3X what President-elect Obama is proposing to spend to revitalize America. In fiscal 2000, the Department of Defense was "missing" $1.1 trillion, about 1.5X what President-elect Obama wants to invest in America. More >>
The Real Deal: 2008 - Looking Back The global financial bubble burst in 2008 - and that's a good thing. It means that the bubble economy will stop draining the real economy. Instead of capital being invested in fraudulent mortgage securities, derivatives portfolios, and companies running black-box ponzi schemes, perhaps it can be used to finance real solutions to the problems before us. Now we can talk about the real world and real issues: there are many worth addressing. The big question of 2008 is "Where is the money?" It just keeps disappearing. There was $4 trillion plus that disappeared from the US government between 1998... More >>
The Real Deal: Statement From G-20 Summit: In English The Editor of Expresso in Portugal wanted my take on the recent G-20 communique . Here is my "translation" of the official statement: 1. Now that the growth of debt and derivatives bubbles has stalled, we are committed to using governmental-central bank mechanisms to cover the positions of any of... More >>
The Real Deal: Can Our Own Communities Serve as Financial Safe Havens in Troubled Times? The fall in global stock market prices over the last year has had a significant impact on most Americans' retirement savings. When monthly 401(k) and IRA statements arrived last week, many small investors saw their investments drop in value by significant amounts. On Friday, October 10, a Wall Street... More >>
The Real Deal: Freddie And Fannie Become Penny Stocks Overwhelming American communities with mortgage, auto and credit card debt as we shift manufacturing and research capacity, jobs and approximately $10 trillion of capital offshore-much of it by illegal means-has been the US economic strategy since 1996... More >>
The Real Deal: Financial Permaculture In 1989, I was serving as Assistant Secretary of Housing. The housing bubble of the 1990's had burst, and foreclosures were rising. The mortgage insurance funds of the Federal Housing Administration (FHA) were experiencing dramatic losses. This was a strategy that depended on massive government spending and market intervention. It was intentionally designed to leave us where we are now... More >>
Mapping the Real Deal: Financial Permaculture - In 1989, I was serving as Assistant Secretary of Housing. The housing bubble of the 1990's had burst, and foreclosures were rising. The mortgage insurance funds of the Federal Housing Administration (FHA) were experiencing dramatic losses... More >>
Catherine Austin Fitts: The US Housing Bill 2008 - Contents - "If there is to be any blessing in this housing bill, perhaps it will be to so offend, so disgust those of us who are awake that the process of withdrawing from the old and reinvesting in the new models will accelerate. And maybe the smartest and most creative among us will be willing to invest the time and energy it takes to reinvent a model that incorporates what we like to think are traditional American values..." Excerpt from Part IX More >>


Catherine Austin Fitts: Dillon Read And The Aristocracy Of Stock Profits - I made the decision to write "Dillon, Read & Co. Inc. and the Aristocracy of Stock Profits" in the middle of a vegetable garden in Montana during the summer of 2005. I had come to Montana to develop a venture capital model to support a healthier, fresher local food supply. If we want clean water, fresh food, sustainable infrastructure, and healthy communities, we are going to have to finance and govern these resources ourselves. (Part 1 of a 20 Part Serial) See... More >>


Mapping The Real Deal: Surviving A Falling Dollar In The US In Retirement - I recently wrote a letter to the CEO of a continuing care retirement community. I realized subsequently that the letter described a situation that many retirees-as well as business and municipal leaders-are managing, and that there was merit in publishing a copy of it. As will be obvious, the names have been changed to protect the innocent, competent, and busy. See... Retirement Community Navigates the Falling Dollar


The Real Deal: Catherine Austin Fitt's Foreword To History Uncensored - I resisted learning real history for several years. Instead I satisfied my curiosity about the past with the socially acceptable version of history that was taught in school and easily purchased at most bookstores. It seemed to me that the darker side of things was an unpleasant topic. Delving into it ran the risk of attracting the negative. I had precious little time to master the socially acceptable version. Who had time to search out information that was difficult, even dangerous to obtain and depressing if indeed you found it? Why bother looking into the gruesome details of things like narcotics trafficking, money laundering and genocide? See... The Real Deal: Living History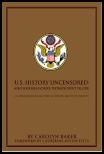 The Real Deal: Carolyn Baker's U.S. History Uncensored - American inventor and entrepreneur, Henry Ford, is famous not only for his astounding success in making the automobile available to nearly every American family in the 1920s, but also for his famous quote: "History is bunk." Many historians, offended by Ford's abrupt dismissal of the subject, defensively retort that history is not bunk and set out to prove their "case" regarding the relevance and significance of the study of history. The reader may be surprised to learn that on one level, I agree with Ford. See... Real Deal: U.S. History Uncensored - Introduction



Catherine Austin Fitts: The Real Deal On Andrew Cuomo - In 2000, three and a half years after Andrew Cuomo became Secretary of the Department of Housing and Urban Development ("HUD"), I met with a senior staff assistant to the Chairman of one of the appropriations committees for HUD. When I asked what was going on at HUD, the staff assistant said, "HUD is being run as a criminal enterprise." I replied, "I don't disagree." See... Real Deal: Unanswered Questions About Andrew Cuomo


Environment: Catherine Austin Fitts Reviews An Inconvenient Truth - The day after 9-11, a person whom I respect and care about a great deal said to me, "George Bush was anointed by God for a time such as this." He then asked me what I thought. I said that I thought that the Bush family was anointed by financial fraud, narcotics trafficking, and pedophilia. Stunned, he said, "If that is true, then it's hopeless." I replied that things were far from hopeless, but that for me solutions started with faith in a divine intelligence rather than affirming a dependent relationship with organized crime. See... The Real Deal: The Source Of Hopelessness




The Real Deal: Catherine Austin Fitts Discovers Two Slices Of Truth - There are times when the walls start to close in on me. When that happens, I reach out for a true thing. Something that pushes the walls back out and that makes a way in my spirit. This week I read two remarkable books by two remarkable people. True is not a word I use a lot. These two books are true. Their authors are way makers. See... Mapping the Real: A True Thing



Why The NZ Dollar May Not Keep Falling - The traditional American economy is now clearly into the dump phase of a managed "pump and dump" cycle that began in the mid-1990s with the "strong dollar policy." The housing bubble engineered by the Clinton Administration and perpetuated by the Bush Administration is losing steam. The government's ability to print Treasury and agency securities and the Fed?s ability to print currency are increasingly questioned and under pressure globally. As this happens, the significance of the intentional siphoning off of assets and equity from the American economy and industrial base over the last decade ? including +/- $4 trillion missing from federal government accounts ? is becoming more apparent. See... Real Deal: A Comment On The US Economy



The Real Deal: On The Numbering Of America's Animals - Have you heard about the National Animal Identification System (NAIS)? The radio ads feature a ?farmer? telling us how hard it is to make a living farming today - harder than it was for Momma and Daddy. Worse yet, now we?ve got the risks of all ... See... The Real Deal: Tagging Terrorist Chickens



Catherine Austin Fitts: Surviving and Thriving In Risky Times - We are shifting from a world where we are governed by government to a world where we will govern ourselves. We will chose leaders in new ways -- first and foremost by being one. We would be wise to not depend on support and services from the taxes that we pay. We would also be wise to assume that the leaders of big banks, corporations, universities, endowments, foundations and other large organizations may not have our best interests at heart. See... Mapping The Real Deal: On Building Lifeboats (Featuring a free trial of a Solari Audio Seminar)



Catherine Austin Fitts Explains The American Tapeworm - A Note from Franklin Sanders (The Money Changer): Following Catherine's reasoning requires attention. Listening to her is like crossing a creek on stepping stones: you only touch the surface of the water, even though it runs very, very deep. Most of all, Catherine's upbeat outlook always leaves you encouraged. She sees the future as it ought to be, & believes that it can be, too. See... The Real Deal: The Fitts Money Changer Interview

Mapping The Real Deal: Quantum Physics Looks At The 2004 Election - Quantum physics points out that the way we observe the universe in this present moment literally evokes the universe that is observed. Our perception of the universe is a part of the universe that is happening through us that has an effect on the universe ... See... Quantum Physics Looks At The 2004 Election

Mapping The Real Deal: The Insider's Judge In The Hot Seat - Dear Judge Sporkin: We have received network and investor interest in your role for the Office of Federal Housing Enterprise Oversight in connection with its regulation of Fannie Mae. See... Real Deal:UnAnswered Questions for Stanley Sporkin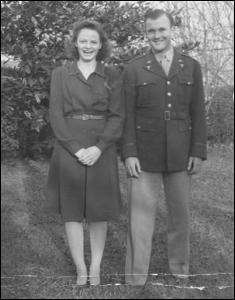 MEDITATIONS AT THE CROSSROADS
Barbara Kinsey Willits Fitts and Dr. William Thomas Fitts, Jr.
Mapping The Real Deal July 4th Special
- I think of Jesus as a real deal, straight up kind of guy who always cared deeply about his fellow man. That's why we often ask ?What would Jesus do?? when looking for the action of highest integrity. See...
Mapping the Real Deal : Where Would Jesus Bank?
The Real Deal: Where Would Jesus Bank?
- There's something new and magical starting on Main Street ... So come on out and celebrate July 4th the Solari Way ... with A Declaration of Financial Transformation See...
July 4th Declaration of Financial Transformation
Mapping The Real Deal: An Open Letter From Catherine Austin Fitts
- An Open Letter to John D. (?Jerry?) Hawke, Jr. Comptroller of the Currency United States Treasury See...
Real Deal: A Letter To John D. ''Jerry'' Hawke Jr.
UQ Wire: Catherine Austin Fitts Asks Who Benefitted From 9/11
- A spirited and global citizens' media was birthed by our hunger to learn the truth that lay inside the graves of those who gave their lives on 9/11. See...
UQ Wire: Mapping The Real Deal - Cui Bono 9/11?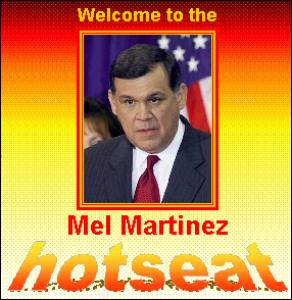 HUD's Mel Martinez' Is In The Hotseat
Is This Man A Pirate
The Real Deal: CACI And The Business Of Torture
- On day last year, while sitting through one of my depositions with the Department of Justice (DOJ), I was impressed by the extraordinary number of documents managed by the litigation support contractor. See...
Mapping The Real Deal: CACI Who?
The Real Deal: The Stealing Of America
- The double standard that ensures a rich flow of piratization profits is normally hard to explain without a hotseat that provides the wealth of links that simplify the complexity of piratization at places like HUD. See...
The Real Deal: HUD Sec Mel Martinez' Hotseat (III)
EARLIER:
-
The Real Deal: HUD Sec. Mel Martinez' Hotseat
-
The Real Deal: HUD Sec. Mel Martinez' Hotseat (II)
-
Eco-Economy: The Toy Boys of Fraud?
The Real Deal: A Prayer Request
- A Request for Prayers During Litigation, March & April 2004 by Catherine Austin Fitts See...
The Real Deal: A Prayer For The Power Of Pennies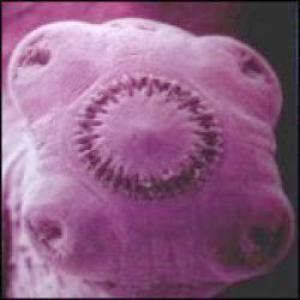 Mapping The Real Deal
The American Tapeworm
And What To Do About It
Catherine Austin Fitts: 10 Christmas Meditations
- I first rode down Highway 18 South in 1978 when I was twenty-seven, riding my bicycle across America through the Southern states. I came to visit Willie Louise, my second cousin, who lived in Bolivar, down the road from what is now my home in Hickory Valley, ... See...
Mapping the Real Deal: Angels Watching Over Us
The Real Deal With Catherine Austin Fitts
- Sam Smith of Progressive Review once said that corruption in Washington was a culture, not a conspiracy. US News & World Report -- once again -- proves Sam right. See...
US News & World Report Doth Protest Too Much
Scoop Columnist Catherine Austin Fitts Heads To Court
- On the 29th of October, a trial begins in a Federal courtroom in Washington DC. The defendant in the case is our own distinguished advisory board member Catherine Austin Fitts. See...
Chris Sanders: Where is the Collateral?
Catherine Austin Fitts: Is the Popsicle Index Important?
- A deterioriating Popsicle Index globally has been a leading indicator of the slide in our physical and financial security and the centralization of wealth through predatory currency, lending and business practices managed by the central banking and G-8 governmental apparatus. See...
Mapping the Real Deal: Real Deal Dim Sum
The Real Deal: A Letter to the Wall Street Journal
- ''I fear you buried your lead. The reason citizens develop theories is because those with the responsibility, authority and resources to provide answers fail to do their job." See...
UQ Wire: Failure to Provide Answers Fuels Stories
Mapping The Real Deal: Backcasting A Brighter Future
- The following presentation is a ?back casting.? It is a fictionalized story set in the future that envisions the success of one of the first solaris ? Fillmore Solari in San Francisco, California in the United States.
See...
Mapping The Real Deal: Solari
11 March 2005 -
Will The Real Economic Hit Men Please Stand Up?
THE REAL DEAL 2002-2004
2004
22 March, 2004 -
9-11 Profiteering
13 April, 2004 -
An Open Letter to Condoleezza Rice
20 May 2004 -
Piracy on the Delaware
27 May 2004 -
America's Black Budget & Manipulation Of Markets
26 August 2004 -
The negative return economy: a discourse on America?s black budget
-
By Chris Sanders and Catherine Austin Fitts
1 November, 2004 -
Day of the Dead: The Haunting of the White House
-
By Cynthia McKinney and Catherine Austin Fitts
2003
21 January 2003 -
Felix Rohatyn's Financial Holocaust
26 January 2003 -
A Conversation About The Popsicle Index
3 April, 2003-
The Real Deal About Enron - by Daniel Armstrong
16 April 2003 -
CSC DynCorp & the Economics of Lawlessness
23 April 2003 -
Solari Rising: Economic Resurrection for My Neighbors
12 August 2003 -
20 Questions On "Where Is The Money?"
2002
29 January, 2002 -
Enrongate -- OK, Let's Play 20 Questions
4 February 2002 -
Hold the Line
10 February 2002 -
The Hijackers Of Harvard: A Name And Address
12 March 2002 -
Enron: The Anatomy of a Cover-Up
Starting 14 February 2002 - Narco-Dollars For Beginners
How The Money Works In The Illicit Drug Trade
a 13 Part Series By Catherine Austin Fitts - First published by Narco News
Part 1 -
Narco Dollars For Dummies
Part 2-
Sam & Dave Do White Substances
Part 3-
The Ultimate New Business Cold Call
Part 4-
On Your Map
Part 5-
Getting Out of Narco Dollars HQ
Part 6 -
Georgie And West Philadelphia
Part 7-
Dow Jones Up, Solari Index Down
Part 8 -
Fast Food Franchise Pop
Part 9-
At the Heart of the Double Bind
Part 10-
Drugs as Currency
Part 11 -
In Defense of American Drug Lords
Part 12-
We Have Met the Enemy and It is Us
Part 13-
Americans Love A Winner
25 March 2002 -
Sensuality vs. Puritanism: What Can A Woman Can Do to Help the Solari Index Rise?
29 May 2002 -
DOJ Declines to Pay Hamilton Securities
31 May 2002 -
The Real Deal on 9:11: Rewarding Failure
5 June 2002 -
Smug Pug: Stealing Enron
4 July, 2002 -
Saving Tennessee - TENNESSEE'S GET OUR MONEY BACK CAMPAIGN 2002
23 July 2002 -
The Promis-Like Profits Of Harvard
15 July, 2002 -
The Story of Edgewood Technology Services
12 August 2002 -
The Myth of the Rule of Law
12 August 2002 -
Mortgage Market Unanswered Questions - Hitting On HUD
16 August , 2002 -
Crying in the Kitchen with Jane
30 September , 2002 -
Austin Fitts for President, or Not
3 October 2002 -
Mildred Mitchell & The Power of Praise
9 October 2002 -
ABC Distracts As Pockets Are Picked
-
by Catherine Austin Fitts & Rick Ensminger
13 October 2002 -
Connecting The Harvard Watch Dots
26 November 2002 -
RJR Takeover Wars - The Next Episode
PAGE ENDS