PM In Japan: Jacinda Ardern's Remarks Following Abe Summit
Today we discussed a wide range of topics. Broadly the themes were: a deeper, high-value trade and investment relationship, greater cooperation in the Pacific; and strengthening our security partnership. More>>

ALSO:
Replacing All But Chair: Twyford Appoints Five NZTA Board Members
Transport Minister Phil Twyford today announced the appointment of five new members to the NZ Transport Agency Board... There remain two vacancies on the NZTA Board which will be filled in due course. More>>

ALSO: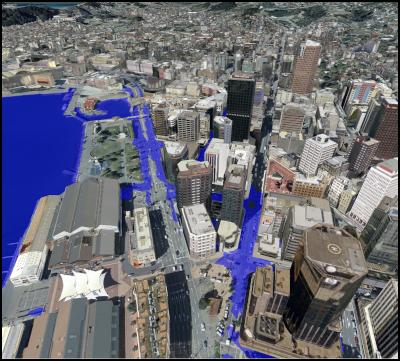 Climate Change: Adaptation And Risk Assessment Framework Released
"We are already experiencing the effects of a changing climate such as coastal inundation and increasingly frequent and severe droughts, floods, fires and storms. This framework is an acknowledgement that we must start adapting", James Shaw said today. More>>

ALSO:
Ihumātao: Mana Whenua Reach Decision On Land
Māori King Tūheitia says mana whenua have finally reached consensus over what to do with Ihumātao - they want it back. More>>

ALSO:
PM To Japan, New York: Ardern To Meet Trump During UN Trip
"I'm looking forward to discussing a wide range of international and regional issues with President Trump, including our cooperation in the Pacific and the trade relationship between our countries." More>>
PM's Post-Cab: "A Way Forward"
At Monday's post-cabinet press conference, Prime Minister Jacinda Ardern announced a number of actions in response to the Labour Party's mishandling of sexual assault complaints. More>>

ALSO:
Gordon Campbell: On Allegations Of Left Wing Media Bias
"Left wing bias" accusations date back at least to the mid 1990s... The charge of left wing bias was ridiculous then, and is ridiculous now. More>>
Next Wave Of Reforms: Gun Registration And Licensing Changes Announced
"The Bill includes a register to track firearms and new offences and penalties that can be applied extraterritorially for illegal manufacture, trafficking, and for falsifying, removing, or altering markings – which are a new requirement under the Firearms Protocol." More>>

ALSO: